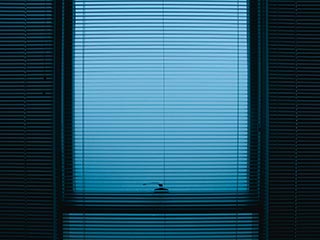 You can incorporate these traditional window treatments into the décor of any room while still benefiting from modern conveniences such as advanced wireless remote control. Motorized Venetian blinds combine the classic and the modern to deliver the best of both worlds. And with help from Irvine Venetian window blinds experts and a free estimate, you'll have a fun time choosing features and other aspects of your new custom made window treatments.
Why Motorized Venetian Blinds Are Worth It
In today's day and age, the progress made in the remote control window coverings field has made motorized Venetian blinds one of the top options out there. Favored for their ease of use and practicality, motorized blinds, Venetian style, or other designs, provide a great way to adjust sunlight levels indoors without lifting more than your finger to press the remote. Motorized blinds with wireless controls make your day-to-day routines quicker and simpler this way and can add a high-tech vibe to both homes and businesses.
Room Darkening Blackout Venetian Bedroom Blinds
To get well rested each night, you must ensure the covers on the windows of your bedroom can adequately block sunlight or light from the street outside. To help you with this important feature, blackout Venetian blinds employ an overlapping vane structure that prevents slits of light to pass between the vanes. This way, you can create total darkness in the bedroom and maximize your sleeping potential. For this reason, room darkening Venetian blinds are great for Irvine bedrooms and any other space where you need occasional privacy and darkness at certain times.
Free Estimates From Irvine Window Blinds Experts
There's plenty we can talk about when it comes to Venetian-style blinds for the home or office. So to learn more about these popular window treatments and the different features and benefits they can offer your property, book a free consultation with our local Irvine Motorized Venetian blinds specialists and see what's the best choice for your needs!