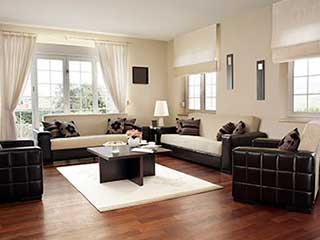 Roman shades are probably the most ancient type of window covering that still exist today. Their eponymous ancestors (the Romans), are no longer riding around the world in their powerful war chariots. However, these beautiful and functional shades are one of the many different articles in their technological legacy that still exist today.
Why Roman Shades Are Still Around
To make your home, office or store look cozier or more stylish, you need to utilize decorative accents that enhance or bring together the overall look you're going for. This can be difficult to achieve. However, with the right type of decorative piece, it's easy. If you're serious about making your place look better, you should definitely look into using roman shades to complement the decor and improve the vibe of your interior fashion. These coverings have survived over the centuries because they make for a simple and eye-catching way to control and filter sunlight, and when something works, it tends to stick. Apart from their functionality, Roman shades are also very versatile and can complement all sorts of decors.
The Magic of Rome
The ancient Rome Empire was at one point in time the world's most powerful civilization. At its height, the culture's artistic aesthetic was the most refined. This is proven by the fact that even to this day, roman shades are still a common favorite when it comes to home, office or store design. Their unique folding design makes them great additions to any living room or bedroom. You can also make full use of their simplicity in your office or if you're an entrepreneur looking to bring some style into your business. You could also hang them in your shops, cafes, restaurants or hotels. Traditionally, these coverings were made of fabric of different material, color, and design. Fabric roman shades are very beautiful to look at when they're pulled up. The same goes for the woven roman shades.
Irvine Blinds & Shades At Your Service
Aren't sure whether or not Roman shades make for the best window treatment for your property? No need to contemplate this by yourself. Schedule a free consultation with one of our experts to have a professional help you find the best looking blinds or shades for your home or office. There's a wide range of options to choose from, all of which can be custom made to fit your windows. Get in touch with us today to get help from nearby window treatment experts.