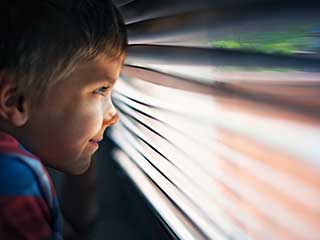 Perhaps one of the top concerns of many Irvine residents is their privacy. You can never really feel comfortable in your home if people can see into it. That's why we've created this short guide to the best window coverings for privacy. If you're looking for the best blinds for privacy, then these are the treatments to look at.
Vertical Blinds - Cover Up Large Windows
Sliding patio doors and large windows bring lots of sunlight into any room, but they also have a downside. They're often hard to keep covered with typical window treatments. Our vertical blinds are specially designed to provide a fast, easy-to-use system that lets you cover up large windows quickly. That means you can keep your bedroom, living room or office private whenever you need to. Vertical blinds provide the best shading solution for sliding glass doors and big windows.
Venetian Blinds - Great-Looking Privacy
Window coverings that maintain your privacy can also look very attractive. Consider custom venetian blinds for any room that needs a little protection from prying eyes. You can change light levels with just a twist of the control rod, ensuring that onlookers can't see into your property. Venetian blinds are very versatile, and we offer a wide selection of custom designs, colors and styles for these popular window coverings.
Plantation Shutters Bring Classic Looks
Many Irvine homes benefit from the addition of plantation shutters. These window coverings have an undeniable charm to them, as well as offering a quick and easy way to guarantee privacy. With the shutters tilted closed, you can be sure neighbors and passersby can't see in through them. Plantation shutters provide the peace of mind you need in any home.
Roman Shades Offer Beauty And Privacy
One of the best ways to improve the looks of any room is to choose custom roman shades. We offer an amazing selection of ways to customize your roman shades, including options like fishtail, flat or pleated designs. These treatments are very effective at keeping out unwanted attention. Our Irvine window treatment experts will help you pick out the right material for your new Roman shades. We offer cheap rates on top-quality fabrics and textiles. We'll ensure your new roman shades provide the perfect level of privacy.
Blackout Curtains - Keep Light Out Entirely
One of the most effective window coverings that we offer is blackout curtains. These treatments are designed to keep sunlight out of any room. This makes them the perfect way to guarantee privacy, too, since onlookers will never be able to see through them. Blackout curtains are often a great choice for bedrooms, because they guarantee privacy even when you have the lights on at night. Choose our custom blackout curtains for perfect light control that still looks great.
Bring Privacy And Comfort To Your Irvine Home
One of the most basic things any home should have is a level of privacy. If you're not getting that, then you need to invest in the right window coverings. Contact Irvine Blinds & Shades to get a free quote on privacy blinds perfect for your business or home. We offer in-person consultations for free to help all locals find the best custom blinds for their needs.